At TEUFELBERGER we go the extra mile to get the maximum performance out of each of our ropes. Whatever you expect from your rope, we have the right product for you.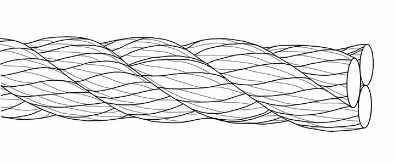 A special stabilization process and a solid, balanced construction produce a durable, long-lasting, flexible and easy-to-handle rope that won't harden with age.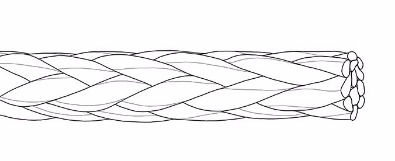 A supple construction that absorbs twist and does not kink. This simple construction provides great ease of splicing.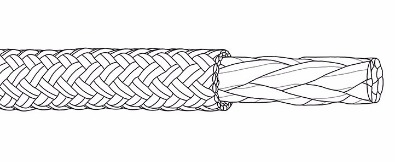 A braided core inside a braided cover produces an easy-to-handle rope that is strong and very durable. Since the rope consists of two individual parts, it is possible to combine different fibers to create ropes merging specific characteristics of different raw materials. For example, a high tensile core with a heat resistant cover.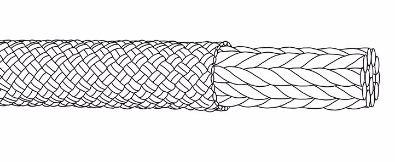 Features a 32carrier, 40carrier or 48carrier sheath that protects the core from grit and particle absorption. The sheath is designed to generate some grab and friction for rappelling and lowering operations. The core is comprised of bundles of fiber that are loosely twisted. These bundles help to keep the rope firm yet flexible.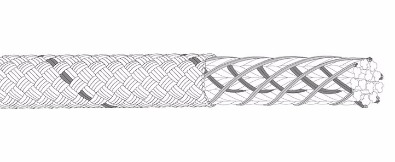 PLATINUM® is the name of TEUFELBERGER's new and innovative braiding technology. For the first time in the history of rope making, previously independent elements of a rope are interconnected into one unit. What makes PLATINUM® so special compared to the kernmantle ropes currently available on the market? In conventional kernmantle ropes, there is no connection between the core and the cover. The two components are loose and movable. With the new and innovative PLATINUM® technology, TEUFELBERGER successfully obtained a mechanical and durable connection between the core and the cover. Moreover, PLATINUM® connects parallel cores to one another, thus relieving the load the previously heavily loaded outer yarns are exposed to.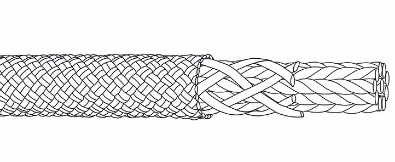 The Str8 Jacket Core allows the rope to hold its shape and keep the cover and core in balance which virtually eliminates sheath slippage.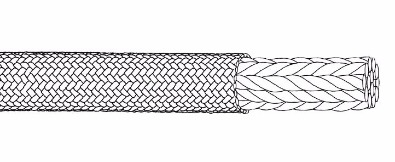 Twill Pattern Technology (TPT) is a special cover design resulting in a twill pattern (under two over one) or weave. This design results in a cover/sheath that has a smaller profile in cross-section than plain pattern sheaths – the more traditional-looking climbing rope cover/sheath. For the climber, this means improved abrasion resistance over abrasive surfaces due to the smaller profile, as well as significantly reduced drag in carabiners and mechanical devices.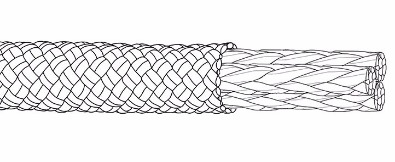 This type of rope structure is characterized by a 32-plait braided cover and three braided cores. Its design makes this rope particularly well suited for use around sheaves. Furthermore, it provides above average breaking forces in combination with various types of hardware.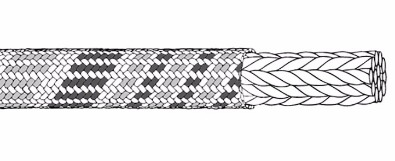 Bi-Pattern ropes change pattern at their midpoint to permanently mark the center of the rope in a way that is immediately visible to the climber. This change in pattern is generated by repositioning the bobbins (spools) during the braiding process. As no fibers are cut, tied or spliced and no pigments or other chemicals are applied to mark the middle points, Bi-Patterns are the safest form of mid-point marking available for climbing ropes.