Ropes for sport climbing
Maximum performance on the mountain with the durable climbing ropes of the climbing brand MAXIM.
The demands made on climbing ropes are immense: safety and reliability are paramount, of course, as the life of each climber depends on his rope. But ease of handling, stretch behavior, knotability, as well as longevity are also important factors. MAXIM sets great store by maximum performance in each and every respect.
Ever since it was established by the inventor of Goldline, the ultimate climbing rope of the nineteen sixties, MAXIM has been a synonym for the passion of climbing. Being the first enterprise in America to produce kernmantle ropes and dynamic climbing ropes of polyamide (nylon), we are one of the pioneers of rope technology still pushing on innovations. The MAXIM development team has its finger on the pulse, creating ropes with unique technologies such as the Endura Dry treatment process, the bi-pattern technology or the innovative PLATINUM® technology, where the core and the cover are permanently and mechanically bonded to each other.
MAXIM ropes excel due to their longevity and excellent performance. That is why many professional climbers and expedition teams rely on our ropes. Climbers Alex Honnold, Jonathan Siegrist or Randy Leavitt, to name but a few, are part of the MAXIM climbing team. By way of sponsoring and cooperations we are right in the thick of the climbing scene, not just on its edge. Thus, our product development benefits from the climbers' experiences, tests and ideas, which enables us to gear the MAXIM climbing ropes exactly to their requirements while using their feedback for further advancement.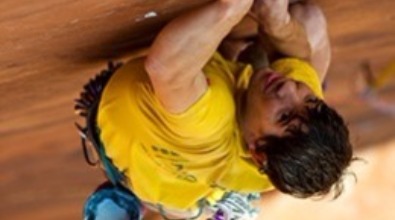 Climber Alex Honnold is enthusiastic about the MAXIM ropes:
"MAXIM ropes are the longest lasting ropes I have ever seen. I've always been impressed with how much climbing I can get out of one rope."
The comprehensive portfolio of MAXIM includes not only dynamic climbing ropes, but also static ropes as well as accessory cords.