Coatings and special treatments
By using different impregnation and coating techniques TEUFLEBERGER is able to enhance the specific characteristics of their safety and rescue ropes.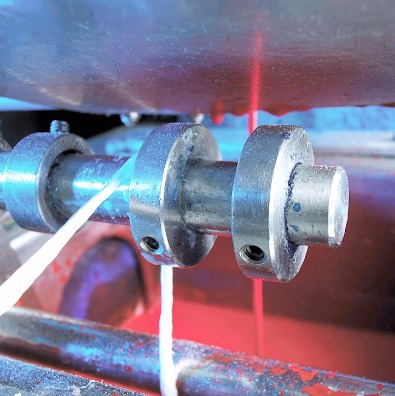 S.Y.I.S. – Single Yarn Impregnation System
Before braiding the rope, all single yarns are being dipped and fixed. Added color pigments allow to apply any desired color.
Rope Coating
After braiding the rope, the complete construction is dipped in a calibrated procedure. Again, a final fixing step will be carried out to ensure that applied substances remain attached to the rope's fibers as long as possible.
We use a huge variety of compositions to influence specific rope properties in a carefully controlled manner. For this purpose, we rely on the following substances:
Polyurethane
Silicones
Wax
Acrylates
PTFE
These are some of the properties that we are able to improve with coatings and special treatments:
High yarn on yarn abrasion resistance
High yarn on metal abrasion resistance
UV-resistance
Water repellence
Mold resistance
Keeping color
Traction
Fire retardance
Improved CBOS fatigue (cyclic bend-over-sheaves)