All technical data and information for the perfect rope selection
Hoist ropes, balance ropes, shaft sinking ropes and guide ropes. TEUFELBERGER has published a new mining catalog with 20 high-performance steel wire ropes that gives you an overview of all relevant rope data, provides comprehensive rope know-how and helps you select the right rope.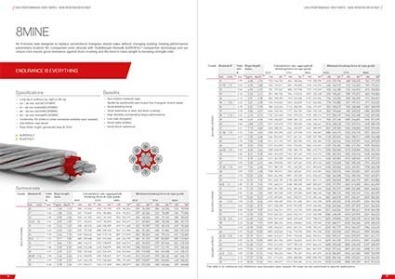 1) Find out the technical data of 20 high performance hoist, balance, shaft sinking and guiding ropes::
Rope construction
Nominal rope weight
Breaking load
Torque values
E-modulus
and much more
2) Learn how to select the right rope for your underground mining application.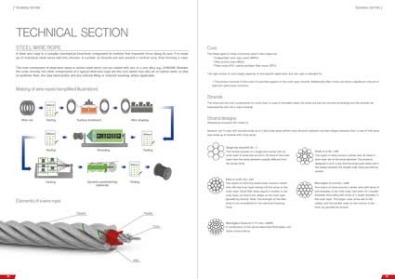 3) Learn more about specific wire rope topics such as
Rope torque
Rope elongation
Tread pressure
Rope sheave dimensions
Pulley groove dimensions
Deflection angle
Bending radius
the choice of the correct lay direction
and much more
The catalog is available in English, Spanish and Russian and is aimed at mines, hoisting equipment manufacturers, engineering companies, shaft sinking companies and dealers.