TEUFELBERGER is a successful family business with over 225 years of know-how, operating several sites both in Austria and abroad.
We are specializing in the development and manufacturing of fiber and steel wire ropes and strappings on a global scale. Our areas of application are just as varied as our product ranges, including ropeways, cranes, sailing, climbing and packaging.
Our motto "Together in Motion" stands for worldwide collaboration and the impetus our products are inspiring. Our employees, in particular, are the cornerstone for our success, stimulating the development of our products and guaranteeing the momentum of our company. In this process, our main emphasis is on advanced training, innovation and progress.
Varied and attractive jobs
The skills, knowledge and motivation of our employees form the bedrock of TEUFELBERGER Group's success.
Thanks to our international focus and the diversity of our operations, we are able to offer a great variety of attractive jobs. It is for this reason that we are continuously looking for people who can identify with our corporate philosophy and want to work in an exciting professional environment where excellent skills, know-how and a capacity for teamwork are rewarded.
We are your attractive employer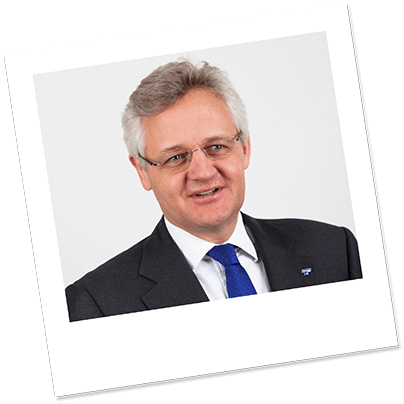 Florian Teufelberger
CEO
"We take pride in offering our staff challenging responsibilities combined with a large degree of personal freedom. Furthermore, I always emphasize the need to create the best possible conditions for an attractive work environment by promoting a multitude of advanced training opportunities, chances for personal development as well as a pleasant working atmosphere."
What we are offering
With our seven company sites located all over the world, we are a transnational employer who not only offers variety but also celebrates it. Collaboration with international colleagues, customers and distribution partners as well as our highly diversified range of products will ensure variety and a lively exchange of ideas, experiences and information in your day-to-day work.
As an employer, TEUFELBERGER puts a premium on
We offer our employees comprehensive opportunities for development beyond departmental boundaries, assisting them in reaching their full potential and building personal strengths. This assistance also includes support for professional individualized training as well as the promotion of mental and physical fitness. Additionally, we are running our own TEUFELBERGER Academy offering advanced training programs.
Corporate diversity requires management know-how of the highest order. We are combining professional managerial practice with the strengths of a family business, advantages benefitting all of our employees. For us, long-term success will always take priority over short-term profits.
Technological leadership thanks to sophisticated solutions
Our products excel due to technological leadership and reliability even under the harshest conditions. A global network of production and distribution centers, close cooperation with international partners as well as the combination of our three core technologies (plastics processing, fiber and steel wire rope production) are instrumental in guaranteeing the competitiveness as well as the future of our company. It's also this very diversity and the unique combination of technological know-how that creates sufficient freedom for the personal development of each employee in an international environment.
Enough freedom for personal development
Our employees are free to realize their full personal potential, to act independently and assume responsibility for their work, with clear goals ensuring the required focus and guidance.
We are promoting the maintenance as well as the improvement of each employee's capabilities by our own training and further education programs.
Rise steadily through the ranks
The success of our company significantly depends on the quality and know-how of our employees. As a token of our appreciation of long years of service spent accumulating expertise, TEUFELBERGER prefers to fill executive positions from our own staff as a matter of policy.

Join TEUFELBERGER now!