We at TEUFELBERGER see ourselves not only as a rope manufacturer but as a partner for all climbers, PPE users and arborists.
Partnering also means sharing of knowledge and exchanging experiences. For this purpose we start our brainBOX – a living area on our website where we share technical information, results of studies, product tests and many other topics with you. If you have any open questions around ropes, harness or work at height, feel free to ask it below.
What happens if...
Have you ever wondered what happens to your rope when you expose it to extreme situations? How does the breakingstrength change after washing or when the rope gets in contact with dirt?
We have studied these and many more topics. In the brainBOX we provide results.
Stay curious and keep coming back – we will update the topics regularly.
Future topics
What happens if...
… my rope gets too hot?

… my rope is affected by UV?
… chemicals touch my rope?
… my rope gets dirty?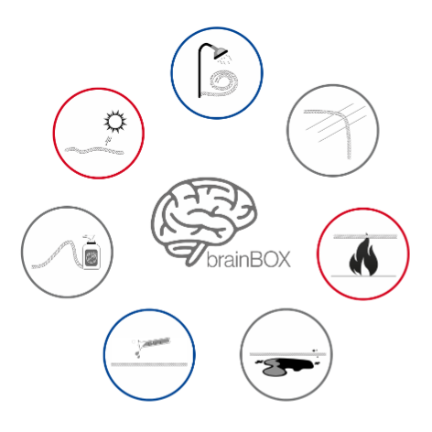 You got a question that has not been answered yet?
Ask your question in the following form and we will be happy to answer it.