1. This is sustainability at TEUFELBERGER
The sustainability topic is not new to us. Embracing responsibility has always been part of our set of values and our history. This includes not only the contributions of every one of us as individuals, but also our company's obligation to our planet, our employees, our customers, and the general public. 
In the past, each of our three business divisions was using its own, individual approach and had its own perspective of this topic. Now, for the first time, activities are being bundled, and we are all pulling together. From all our individual activities that we have engaged in for years, we have derived ambitious common sustainability goals for our entire Group. These are continuously integrated into all our processes and structures.
In September 2015, the United Nations set a milestone for the future of us all with their 2030 Agenda for Sustainable Development. It serves as the basis for balancing worldwide economic progress with social justice and managing it within our planet's ecologically sustainable limits. The centerpiece of this agenda is a catalog including 17 goals. These goals take all three dimensions, i.e., the social, environmental, and economic dimensions, equally into consideration, for the very first time. We have adopted this concept and placed our focus on those goals that have the greatest impact along our value chain. From this we have derived the following 5 commitments for the company: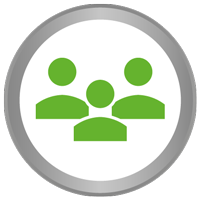 To create added value for our employees and the region
We have strong regional roots, and make an important contribution to society. We support the regions we are located in through jobs, training programs, and individual, but also institutional sponsorship. The health of our employees and their ability to do their jobs are key to the sustained success of TEUFELBERGER. This is why we offer our employees not only training in areas such as personal, professional, and methodological skills, but also various programs to promote their mental and physical health.
Projects
By establishing the TEUFELBERGER Academy (TAC), we have created a platform for our employees where they can broaden their skillset through a vast variety of training modules.
In addition, we place a great emphasis on health promotion. Every year, we organize a Health Day including AUVA events (AUVA = Austrian Workers' Compensation Board). 
Other offerings include an in-house gym, active lunch breaks, or various activities organized by the sports fund.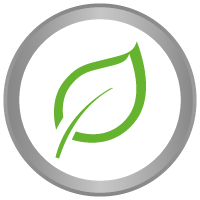 To protect our resources
Managing resources prudently is a matter of great importance to us. We try to use recycled materials and give recyclable materials a second life. And we think beyond that: Recyclability is a priority for us. Also, it is important to us to minimize wastage. We strive to employ our resources in production assparingly and efficiently as possible, make recyclable products, and, wherever feasible, use renewable raw materials. We consider the sustainable use of resources and the further development of our products as part of our responsibility.
Projects
When talking about saving resources, usually the objective is to protect the environment. Raw materials are also of special importance in our Strapping Solutions Division. On the one hand, the use of flakes from recycled PET bottles is a key factor in the sustainable production of our strapping. At the same time, we also make sure that our products are recyclable and are being reused. Used strapping will not be immediately disposed of by our customers, but collected within the scope of a returning program and reprocessed in our factory. The resulting raw material is then used to make new, sustainable strapping products. 
Resource-efficient manufacturing is found in each of our divisions. At Fiber Rope, all polyamide and polyester fiber wastes are recycled by external partners.This way, we reduce waste streams and give valuable raw materials a second life. 
At Wire Rope, we rely on our ISO 14001 certification which ensures international environmental management for the sparing use of resources.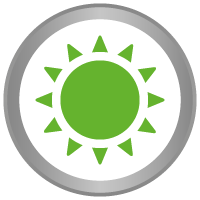 To use energy sustainably
Since we are a manufacturing company, our consumption of energy constitutes a driving factor. This is why, for a sustainable world, we make sure that as much as possible of the energy we use comes from renewable energy sources. State-of-the-art lighting, cooling and heating technologies have already allowed us to reduce our energy consumption. Given that our products – in particular, steel wire and fiber ropes – are put to use, for example, in wind farms, we contribute to the sustainable generation of energy, onshore and offshore.
Projects
Aside from giving consideration to alternative methods of energy generation, part of our corporate philosophy is to keep energy loss at our buildings to a minimum. Our Austrian locations in St. Aegyd and Wels/Vogelweide were renovated in 2010 and 2011, respectively, to satisfy the latest energy standards. The measures taken have reduced our heating energy consumption by two thirds. 
The most important step that we can actively take and that has already been implemented at our manufacturing sites in Veseli (Czech Republic) and Wels (Austria) is, in our opinion, the transition to the use of 100% renewable energies.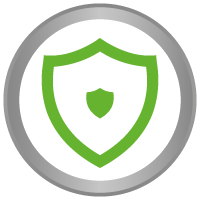 To enhance safety
At TEUFELBERGER, safety is paramount in everything we do. On the one hand, occupational safety is an essential factor. On the other hand, we pay close attention to ensuring that our products are free of substances that are hazardous to health. Our products contribute toward a safer environment and the safe transport of people and goods.
Projects
Apart from our daily work in product development and product management, we continually strive to make our products even safer for their users. Our clever packaging design – "1-2 Strap" foils and duplex pallets – helps our customers avoid accidents in transport. 
But also our product portfolio for the Ropeways, Rescue and Safety, and Fall Protection segments contributes significantly to making workplaces safe and reflects our expertise in this area. Furthermore, our fiber rope factory in Veseli (Czech Republic) is a bluesign® system partner.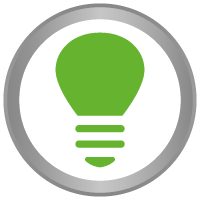 To drive progress through innovation and brand-new technologies
At TEUFELBERGER, innovation is every idea implemented with the active and creative involvement of all employees and entailing a perceived economic benefit for both customers and the Group. For us, innovation means to constantly work on improving our products and their production processes in order to obtain the best results for our customers and the environment. Longer lifetimes, improved handling, or more sustainable materials: we think holistically. For us to achieve this goal, we have allocated almost 5% of our workforce to research & development.
Projects
Our motto is to avoid, reduce, and only then to compensate. Therefore, our efforts are primarily directed toward avoiding or reducing waste in our manufacturing facilities. This is how we arrived at our Chameleon, a robust all-round rope perfectly suited for ascents in both single-rope and double-rope techniques and made from "leftover" raw materials. 
In recent years, a lot of research has gone into the plastic strapping segment in order to bring to market product innovations and new products. Thanks to its design and raw material mix, TEWE® SoPRIM® is more sustainable than comparable TEWE® strapping.
2. Our sustainability ambassadors
The respectful interaction with one another, mindfulness toward nature, as well as the careful and prudent management of our resources are matters of paramount importance to us all. Thus, it was easy for us to find like-minded people in-house who were excited about working together on TEUFELBERGER's sustainability strategy and making a difference for the long term – our Sustainability Ambassadors. With their knowledge and expertise, they have been making an essential contribution to the successful implementation of our sustainability projects.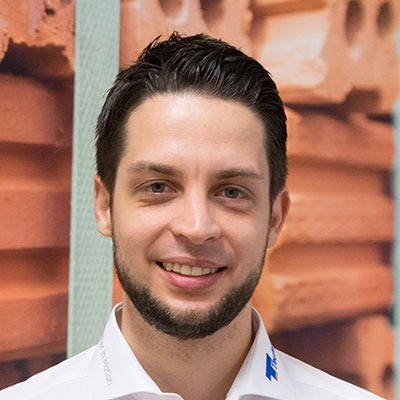 "This is a mission that is very dear to me, and I see great potential for us as a business enterprise to prepare and position ourselves for the future."
Patrick Bendel
Sustainability ambassador - Sales
"An old saying goes: A single snowflake can start an avalanche. This is why I am happy to be an ambassador and part of these changes – who knows, maybe we are the snowflake."
Heppler Ondřej
Sustainability ambassador - Logistics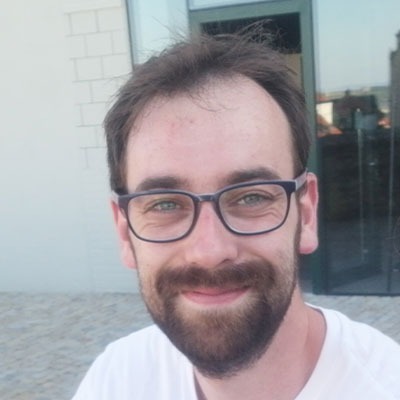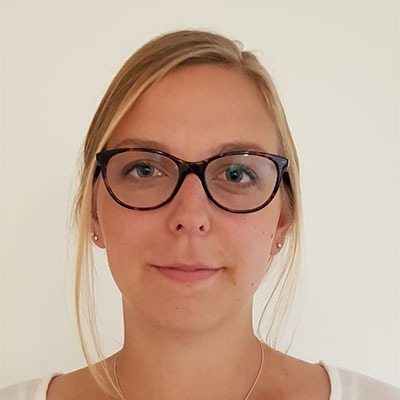 (…) As Neil Armstrong put it, "That's one small step for a man, one giant leap for mankind". Even if what we do seems small and hopeless, it all counts in the end.
Lisa Sahlin
Sustainability ambassador - Customer Service
"In my opinion, sustainability means living every day aware that every action has an impact and gets us closer or further to our goals. I believe that how we decide to manage resources today will change our future, and the future of our planet. Every little step that brings us closer to a "zero impact" lifestyle counts!"
Alice Bongiovanni
Sustainability ambassador - Corporate Communication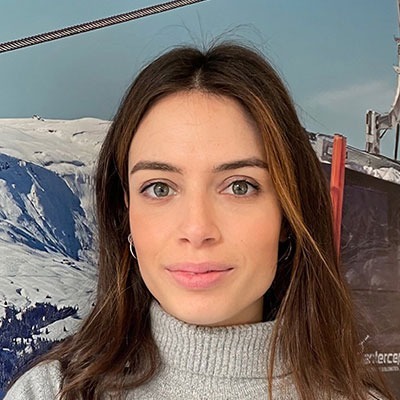 3. Our sustainable outlook
An essential part of a sustainability strategy is to set ambitious goals and to consistently pursue them. Based on this motivation and in close cooperation with the owner and the managing directors, we elaborated general goals for our Group as a whole, but also division-specific goals that are to be attained by 2030. At TEUFELBERGER, these goals are just as important as our financial, strategic, and operational goals. The pursuit of these goals is ensured by performance indicators, the continuous communication of the progress achieved, and the consistent compliance with organizational requirements for product developments. Future success and sustainable development are inseparably connected.
Group-wide goals 2030
To reduce Co2 emissions by 35 %
To reduce production wastes by 20 %
To use only electricity from renewable energies
To use packaging made exclusively from recycled materials
To prepare sustainability plans for all processes
To promote lifelong learning
 

Fiber Rope division goals 2030
To offer our customers the option to recycle their ropes
To offer a climate-neutral product family
To regranulate all polypropylene spools in-house
To switch to cardboard spools, where possible
 

Strapping Solutions division goals 2030
To offer a climate-neutral product portfolio
To use 90% recyclate for our strapping
To collect used strapping
To reduce production wastes by 20 %
 

Wire Rope division goals 2030
To provide a fully electric infrastructure for employees

To equip our manufacturing sites in Wels (Austria) and Gardone (Italy) with solar power systems

To reduce production wastes by 40 %

"doing-big-small-things" program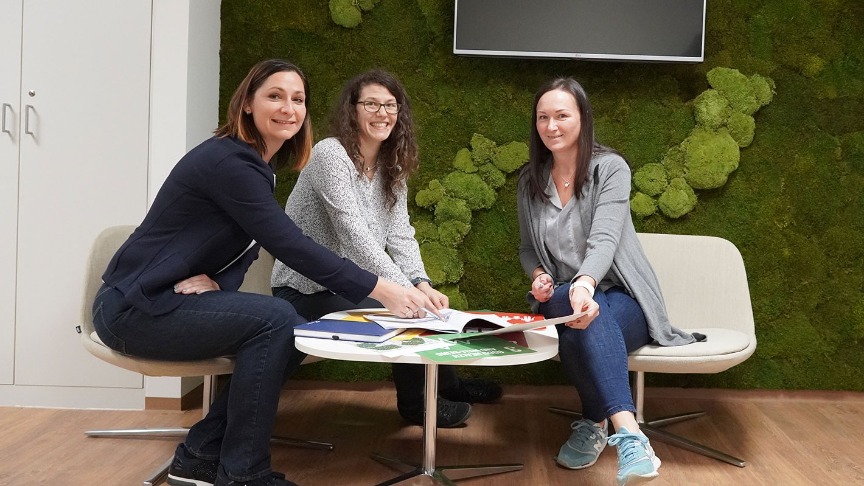 (f.l.t.r) Julia Moser, Katharina Kaltenbrunner, Angela Lloyd