Your apprenticeship at Teufelberger
Sports enthusiasts on high ropes courses will put their trust in you. Ski vacationers will feel safe in their gondolas. And online shopping will continue to break sales records. All thanks to you and your work! Ropes and strapping made by Teufelberger carry and secure things and safeguard people around the globe – including you! Are you ready for your apprenticeship in a multifaceted and international product universe?
We stand for creative freedom, sustainability, and a respectful, family-like work environment in which we continue to learn from one another, day after day. Our successful family-managed group is well-known for upholding these values as an apprentice-training business and reputed for our unique product solutions: from the suspension ropes of the Westring Bridge in Linz to the climbing ropes used in ascending the Eiger North Face, and to secure package strapping.
Expertise and experience. Your apprenticeship at Teufelberger
...is more than just "work & vocational school".
Our apprentices will be actively involved in our operations from day one and will also be managing their own projects.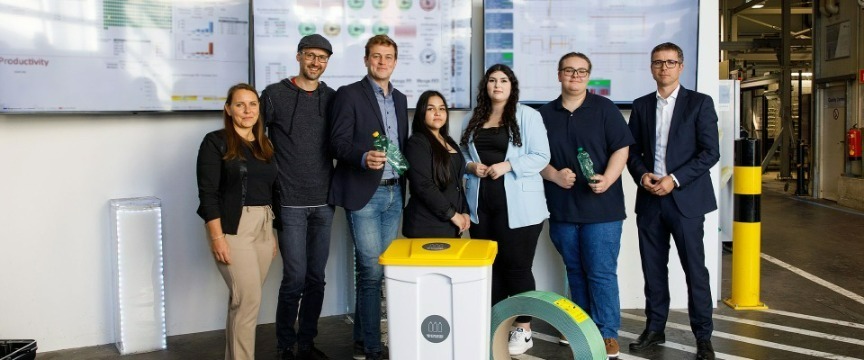 Within the framework of the Climate Checkers Project, our apprentices developed a recycling concept that involves collecting PET bottles all around our premises. From these bottles, PET material is recovered by a recycling firm which is then processed into plastic strapping in our manufacturing facilities.
Upper Austria's Environment and Climate Councilor Stefan Kaineder visited our company in person to inspect this amazing project launched by our "climate checkers".
Apprenticeships & locations: At Teufelberger, the choice is yours!
Apply now as:
Three locations:
Wels, Vogelweiderstraße (main location) with two manufacturing facilities: one each for strapping and paper carrier ropes
Wels, Böhmerwaldstraße – production of steel wire ropes
St. Aegyd/Lower Austria – second location in Austria for the production of steel wire ropes
How to launch your career with Teufelberger
These three small steps will take you to your goal:
1. Get to know us and come for a taster session.

Would you like to join us for a taster session or do you have any questions? Then simply contact Barbara Riess at Barbara.Riess@teufelberger.com
2. Send us your application. How to make it count!

Send us a handwritten CV, letter of application and the semester and annual reports of the last two years. You can upload the documents here in the course of your application or apply per mail to Barbara.Riess@teufelberger.com. 

Can I apply even if I dropped out of school?
Yes! At Teufelberger, we give you the benefit of the doubt and a chance, even if you do not have a school-leaving diploma.
3. Check in & get going! What your first days at Teufelberger will be like.

At the end of August, before embarking on your apprenticeship, you will be invited to come along to the "Apprentice College". There, you will spend a day with our team of apprentices in order to get to know them.

All new apprentices start their apprenticeships on September 1 of the respective year. The first day serves as a welcoming day, which kicks off with a breakfast for all new apprentices and our trainers. Afterwards, you will be informed about how things work at our company, what you should keep in mind, and what you will be doing during your first days at work. We have stylish company-issued work clothes for apprentices, which will be handed out to you on your first day. And we will also show you around our two manufacturing facilities on our Vogelweiderstraße premises.

You will discuss your training plan with your trainer, and, during the first few weeks, an apprentice buddy assigned to you will assist and support you in your day-to-day work.
At Teufelberger, we also talk about money
You show us your talent, your motivation, and your skills. In return, we give you a fair remuneration. What you can expect:
Basic wage:
Minimum compensation for apprentices
| | | | | |
| --- | --- | --- | --- | --- |
| Year of apprenticeship | 1st | 2nd | 3rd | 4th |
| under 18 years of age | 900.00 | 1,090.00 | 1,425.00 | 1,870.00 |
| above 18 years of age | 1,118.34 | 1,384.96 | 1,696.81 | 1,963.62 |
These amounts were calculated based on the statutory collective agreement and your age. And we voluntarily added some extra on top!
Bonuses for exceptional achievements 
Bonuses for achievements (passing vocational school/the final apprenticeship exam with credit or distinction)
Bonuses for shift-working apprentices over the age of 18 years
Performance-based pay
Apprentices refer apprentices – €1,000 bonus 
Thanks to you, we are contacted by potential apprentices? If we fill an apprenticeship position because you recommended us, we will award you a bonus of € 1,000.
Do you have any questions?
Do not be afraid to address any unclear matters in your apprenticeship interview or talk about them with your designated go-to persons.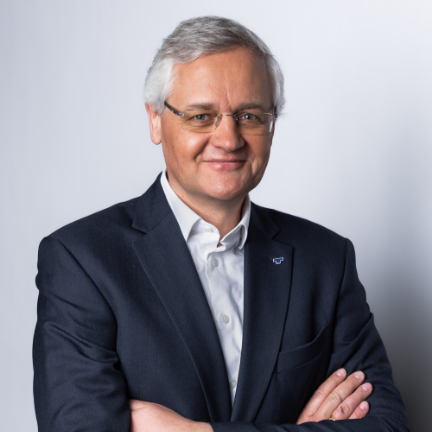 A glimpse into your future at Teufelberger!
"Our goal is to hire all our apprentices once they have finished their training. Teufelberger, a family-owned international business enterprise which my family has managed successfully for more than 235 years, offers you a safe and secure apprenticeship position, opportunities for development, and constantly new perspectives."
Florian Teufelberger
CEO
An apprenticeship at Teufelberger is more than training for a job
In the family-like environment of our stable group, many things can become reality! Would you like to ...
safely spread your wings? Embrace the opportunity to gain experience abroad at one of our locations around the globe as part of your apprenticeship.
be chauffeured in a sustainable way? Use our free shuttle from the train station in Wels to get to work safely and in an eco-friendly way.
celebrate together? At Teufelberger, you will be working in a team. And we believe that successes are reasons to celebrate! We provide a budget for joint apprentice outings and teambuilding weeks.
be remunerated adequately? We at Teufelberger appreciate your talent and work performance and, in return, offer you adequate financial recognition. We award bonuses for special achievements in the company and at vocational school. And, we also offer bonuses to apprentices who help us recruit new apprentices.
be bolstered up? Life and also your apprenticeship can be challenging at times. Even in such trying times, you can always count on us! In addition to assigning go-to persons, we also offer you anonymous psychological support for personal or job-related matters.
We are apprentice trainers who offer you plenty of space for your drive for self-actualization, who respect you, and who take your daily needs seriously. Always! Here you can view the benefits available to all Teufelberger employees.
We are there for you!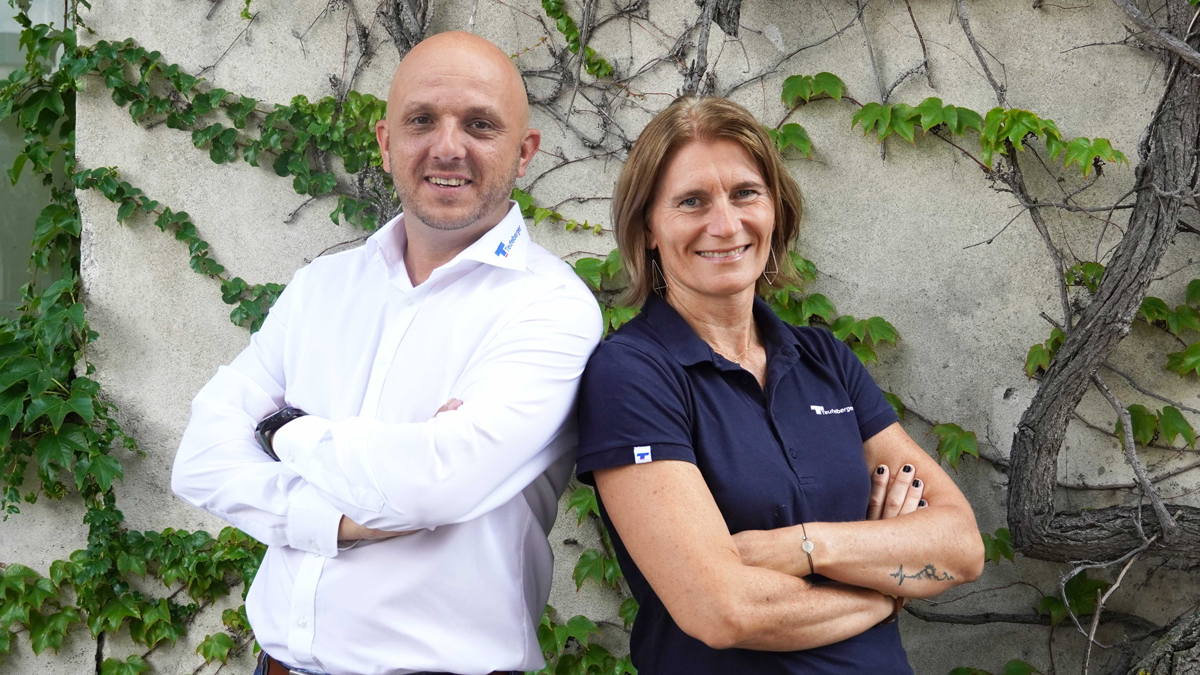 "A profession is the backbone of life" (Friedrich Nietzsche).

Not only technical training is important, at TEUFELBERGER we also pay great attention to intellectual and social development. In special projects and assignments, we give our trainees the freedom to be creative, independent and self-realising.