Baihetan Dam, China (cable crane)
Customer: Hangzhou Guodian Dali Mechanical & Electical Engineering Co. Ltd.
First delivery: 2014
Carrying rope used: STRESSLESS

(1+6+Z15+Z18)

Length: 4 x 1,100 m
Rope diameter: 108 mm
For the erection of the Baihetan Dam in China (expected completion in 2019), one of the world's tallest barrages, a temporary cable crane was installed. This cable crane uses carrying ropes from TEUFELBERGER. All in all, 611 tons of rope were delivered.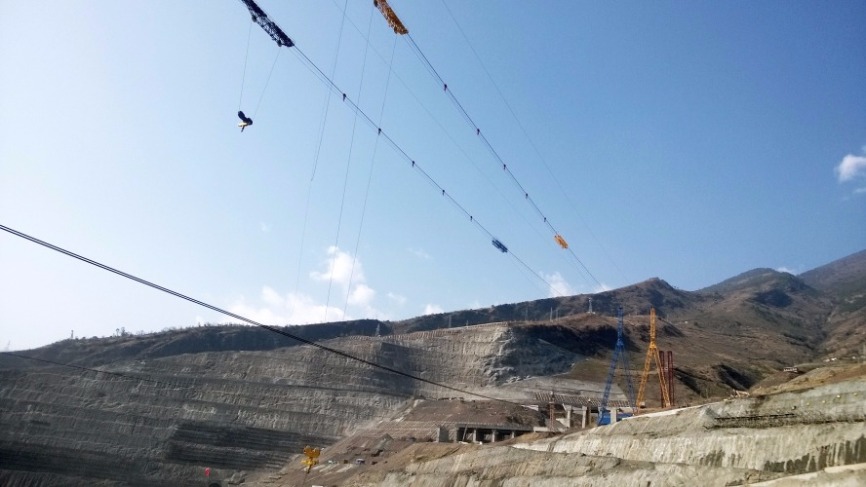 Lukovac, Bosnia (unidirectional aerial cableway)
First delivery: 1982
Customer: Rudnik/Asamer
Carrying rope used: STRESSLESS (1+6+Z15+Z18)

Length: 4 x 14,200 m
Rope diameter: 28 mm

Hauling rope used: SOLITEC® 6x36WS

Length: 4 x 6,000 m
Rope diameter: 29 mm
Lukovac, Bosnia, is home to one of Europe's longest and oldest material ropeways spanning a length of 14 km. This ropeway has relied on TEUFELBERGER ropes (hauling and carrying rope) for about 40 years. The ropeway's transport capacity is about 150 tons per hour. It carries limestone from a quarry, across a reservoir, and all the way to a cement factory and a soda plant, where it is processed. The ropes withstand the extreme conditions of several climatic zones – from very humid environments above water to frequently changing weather conditions in the mountains.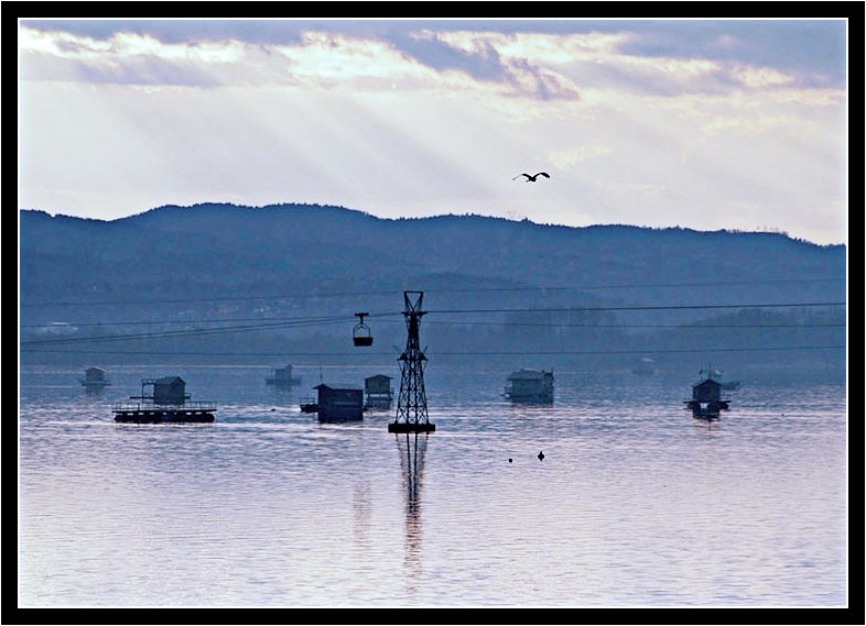 Soligorsk, Belarus (material cable belt conveyor)
Delivery: July 2014
Customer: Belaruskali
Hauling rope used: SOLITEC® 6xK26WS

Length: 6 x 7,000 m
Rope diameter: 38 mm
In Soligorsk, Belaruskali, Belarus, there is a 20 km cable belt conveyor which transports potash. The potash is conveyed from the mining site all the way to the fertilizer plant. Our SOLITEC® ropes are ideal for such applications of belt conveyors for goods and materials, as they were designed specifically with such scenarios of use in mind.