WORKING IN IT AT TEUFELBERGER
Information Technology (IT) is often thought of as a company's backbone. It ensures that others can do their jobs, connects people, enables communication and continued development, and is a fundamental part of a competitive business enterprise. In short: without it, nothing works!
At Teufelberger, IT not only provides and develops the systems that are crucial for us, but it also serves as a key pace maker for every single one of our 13 business units. It performs central control functions and helps spur digital development. The requirements are as diverse as our markets, and this diversity adds extra zest to your work in Teufelberger's IT department.
On this page, you can learn more about:
Good reasons for an IT career at Teufelberger
We provide ideal conditions for a long-term career in our IT team. And we offer you a perfect start into your SAP career: tailored to your needs, well-structured and strength-focused. Following some basic training, you can specialize in certain SAP modules (e.g., logistics, sales, finance, ...).
This is what awaits you at Teufelberger:
A well-structured induction period with practice-focused training opportunities

A personal buddy who accompanies and supports you throughout your induction period

Collaboration in exciting in-house projects

Learning from and professional sparring with our experienced Senior Consultants

Attractive advancement measures that support you in your personal development

Transparent development opportunities
As a Junior In-house Consultant, you will undergo a well-structured induction and training program. During this process, you will always have a personal buddy by your side. You will be taught SAP basics, acquire in-depth knowledge, e.g., about module customizing, and special soft skills and learn consulting techniques. Through active involvement in IT projects, you will be gaining first-hand experience right from the get go. The official end of the first training program is a personal meeting in which we define your next development steps in a written development plan and celebrate the successful completion of the first level together in the team!
Our IT department currently consists of two main areas:
The Applications Team
At Teufelberger, we map our business processes in our IT applications. This means that we digitally accompany our business divisions along the entire value chain, from the first contact with a customer all the way to invoicing, and, for example, from the yarn to the finished climbing rope.
Our Applications Team is made up of an experienced SAP In-house Consultant Team as well as the so-called Enablement Team in which business informatics graduates but also career changers from other fields of study have the chance to receive the required training to become SAP In-house Consultants.
The Infrastructure and IT Service Desk Team
The Infrastructure Team is currently structured into the areas of System Operation, Service Desk, and Security. Ensuring proper and secure IT operations throughout the group, its tasks range from providing support for the entire network and server infrastructure to installing IT equipment for users. In the area of Security, we work with top security providers in order to ensure the best possible protection for our company.
People in IT - Get to know us.
To give you a better idea of who we are, we would like to present to you a few members of our team.
Elias Biermeier / Junior IT Applications Consultant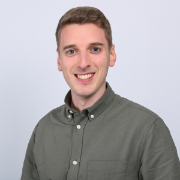 Put in a few words, my job is ...  
mainly to provide IT support for projects and answer service requests from users (whose cryptic wording occasionally requires previous decryption). Arising challenges will then have to be resolved all by myself or in a team effort, but always with the involvement of the coffee maker.
I have been at Teufelberger since ...
January 10, 2022.
My main superpower is...
integrating Manufacturing and IT.
Florian Steinwendtner / Team Leader IT Application Enablement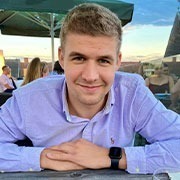 Put in a few words, my job is ...  
As the team leader of our IT Application Enablement Team, I am a maker of SAP Consultants. In this role, I accompany SAP novices on their way to becoming SAP pros.
I have been at Teufelberger since ...
September 2014 (with a short hiatus).
My main superpower is...
having telepathic abilities in presentations.
Peter Augustyn / Head of IT Infrastructure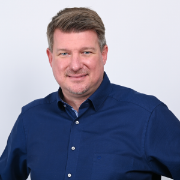 Put in a few words, my job is ...  
being responsible for all matters relating to IT infrastructure, from network cables to cloud solutions. Definitely a huge playground for me to frolic to my heart's content. Day after day.
I have been at Teufelberger since ...
May 1, 2012.
My main superpower is...
organization and a high level of technical insight.
Lukas Omary / IT System Apprentice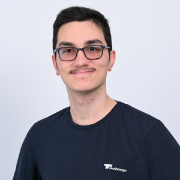 Put in a few words, my job is ...  
to help at the Service Desk with any tasks that arise on a daily basis; and to handle the administration of systems in the background (client management)
I have been at Teufelberger since ...
September 1, 2020.
My main superpower is...
patch and update management.
Johannes Nöbauer / IT Servicedesk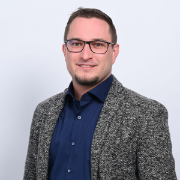 Put in a few words, my job is ...  
being the first person to contact when something isn't working. The Service Desk is my passion.
I have been at Teufelberger since ...
September 3, 2007.
My main superpower is...
having a helper syndrome.
Robert Horak / IT System Engineer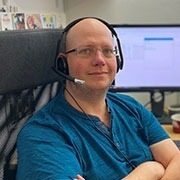 Put in a few words, my job is ...  
I am in charge of backup, exchange & O365, file services, firewalling, and many other things. For me, this means: a wide variety of tasks, constant changes, permanent learning, a high degree of (individual) responsibility, and lots of creative freedom.
I have been at Teufelberger since ...
January 1, 2007.
My main superpower is...
expertise, reliability & thinking outside the box.
Job vacancies in IT
Frequently asked questions
Which applications are you using in the various divisions?
When it comes to applications, we are working with SAP S4/HANA, Microsoft CRM, SAP Business Objects.
In our infrastructure, we are using: Microsoft, VMware, Citrix, Veeam, Microsoft 365, with HP and HP Enterprise being our primary hardware supplier.
Which ticket system are you using?
Our central IT tool is the SaaS platform from ServiceNow. We use it not only as a ticket system, but also as a central IT management tool. With it, we handle project planning in biweekly sprint planning sessions.
How do you handle tasks?
In the Applications Team, we work based on the SCRUM system and thus in an agile manner. In the Infrastructure Team, our project work is conventional and demand-oriented.
How flexible are your working hours, and is it possible to work from home?
We work based on a flextime model with core hours. Hence, our working hours are flexible. For both full- and part-timers, there is also the option of working from home. Our employees are allotted a generous quota of home office hours which they can use with a relatively high level of flexibility, but always in coordination with their supervisors. For more detailed information, click here.
Is there a special onboarding program?
Yes. We have come up with a few things in this regard because we want our new employees to have the best possible start at our company. On the one hand, there is a general onboarding program for all employees so that they can get to know the company, the workflows, and their colleagues in a well-structured manner. This includes many things from a buddy system to an information platform and through to training modules at the Teufelberger Academy. In addition, we have a separate onboarding plan for IT which helps new employees familiarize themselves with all relevant systems.
Do you have any further questions?
Please send them to: humanresources@teufelberger.com