Your worldwide connection to the experts at Teufelberger-Redaelli.
Solve technical problems quickly and without complications.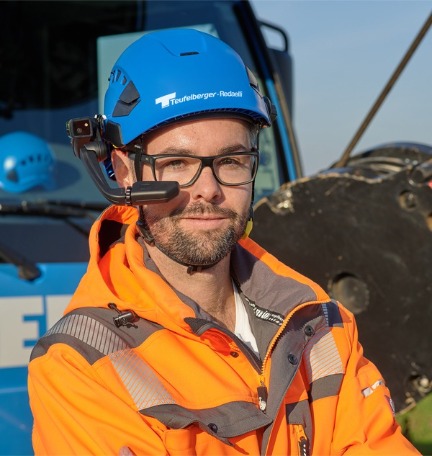 Sight Connect – with this new digital service, Teufelberger-Redaelli has developed an assistance system that gives you access and personal support from our experts at any time and anywhere in the world. This allows you to solve technical problems immediately and without complications.
Via a digital interface, you will be connected to our experts, who will look over your shoulder via camera, analyze your individual problem, and assist you in troubleshooting.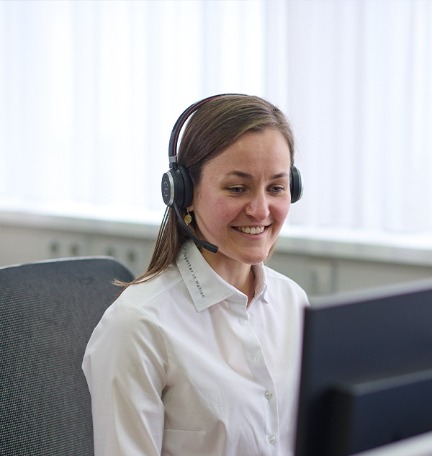 Your benefits with Sight Connect

You can contact us at any time by appointment.

The support is there for you worldwide. All you need is a stable internet connection.

The connection is possible independent of the device.

Take advantage of this innovative support solution for your company and contact us.
We will be happy to create a suitable offer!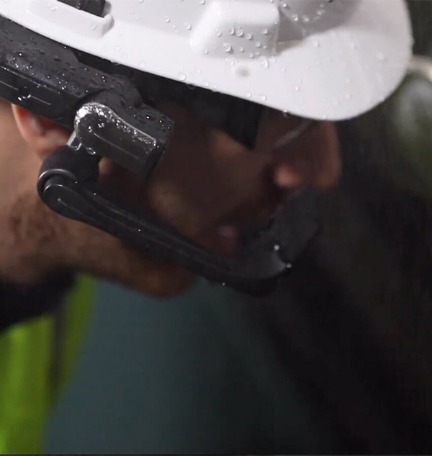 The system is designed and tested for industrial use with challenging environmental conditions:
Battery life over one shift (approx. 8h)
Waterproof
Dustproof

Shockproof

100% hands-free

control via voice input in 17 languages

Audio via speaker or headset

Microphone with powerful noise cancellation
Your connection with Sight Connect
The connection can be made via SIM card, personal hotspot or a local WLAN.
Contact with our experts is easy to establish by appointment.
Sight Connect's system works anywhere - at your company's location, at the point of use of your product/application, or at your customer's site. All you need is a stable internet connection
Your hardware package with Sight Connect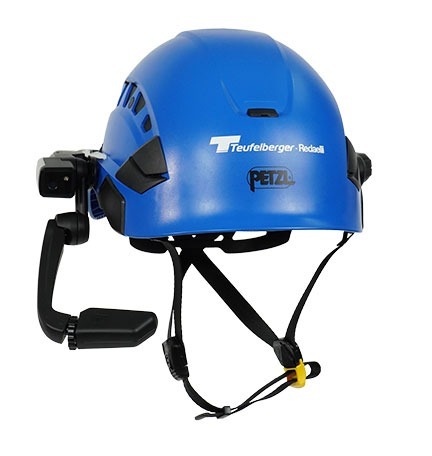 Premium case: shockproof hard plastic shell, lockable, waterproof and dustproof.
Realwear: HMT1 Head Mounted incl. USB data cable
New: Realwear Navigator 500
Headstrap: for use without helmet
Headset: incl. ear protection
Helmet: Petzl Vertex
Mounting clips: HMT1 for Petzl Vertex helmet
Optional: mobile WLAN router, rope measurement set, groove gauges
Your entry into the Sight Connect Portal
Inside the Sight Connect case is a QR code that allows you to enter the Sight Connect portal for the first time by scanning it with the device of your choice. If you are logged in, then:
our experts are available to you online.
your calls are archived on the Sight Connect mobile app.
you can make appointments.
and communicate with our experts via chat.
You can download the Sight Connect app to any of your mobile devices, so you have all your archived records with you at all times.
"With our new Sight Connect service, we visually connect directly with our customers to provide straightforward and, most importantly, timely support."
Sascha Stumpfoll, Team Lead OEM
Application areas of Sight Connect
The new Sight Connect support system can be used in a wide variety of applications, even with the most challenging environmental conditions:


Constructions

Ports

Ropeways

Offshore
Additional areas of use for Sight Connect
Sight Connect supports you and our experts in many applications such as the
Detection of discard maturity of steel wire ropes
Evaluation of the spooling behavior of a rope on the winch
Coordination of maintenance activities
Assessment of wear of rope carrying components
Evaluation of aging due to storage as well as in the case of
Training of employees on measurement techniques, rope installation, maintenance, etc.

Take advantage of this innovative support solution for your company and contact us.
We will be happy to create a suitable offer!