STS - Stronger than steel® technology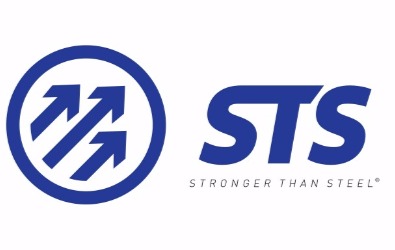 When looking for a particularly high performing rope, one will automatically think of steel wire ropes. But now we have STS - Stronger Than Steel®.
Engineered by TEUFELBERGER's development team, this fiber rope, by its very nature, is not only considerably lighter than a steel rope, but also takes performance to a higher level. This has become possible thanks to its combination of high tech fibers, its optimized rope design, and an unprecedented stretching process that changes the rope's structure in a way that makes it ideally suited for most industrial applications.

Why STS - Stronger Than Steel®?
Generally, ropes used for industrial applications are expected to meet high standards in terms of breaking strength, abrasion resistance, and durability. These parameters have a direct impact on rope performance and consequently on the costs for users. Even if these characteristics are ultimately the decisive factors for many, there are several other details that influence the quality and thus the outstanding customer benefit of STS ropes.
The low weight of STS ropes (approx. 1/7th of wire ropes of the same diameter) makes them extremely easy to handle. Their highly compact construction gives STS ropes tremendous breaking strength in spite of their very small cross-section (greater breaking strength than steel wire ropes of the same diameter).
This makes it possible to sheathe STS ropes, if necessary. Even though the diameter of their core is smaller, such ropes will then still achieve the same breaking strength as a steel wire rope of the same external diameter.
The extremely firm and circular cross-section obtained as a result of the stretching and compacting processes ensures the smooth running behavior required by industrial applications.
The stretching process takes the major part of the initial plastic elongation out of the rope and allows users to operate with the same minimal length tolerances that they would get when using wire ropes.
The compact rope structure with a nearly closed surface and the individual coating of all fibers keep any ingress of dirt to a minimum. This helps reduce internal abrasion and prolongs the rope's service life.
Their low weight makes STS ropes buoyant. Therefore, they can be used for a vast variety of industrial applications, especially for work in deep water.