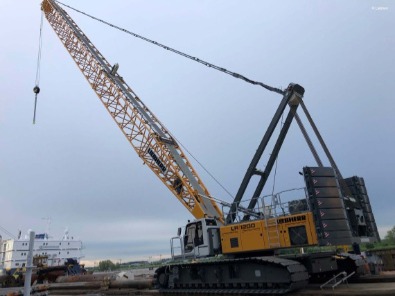 Liebherr
Teufelberger-Redaelli is one of the most important OEM suppliers for Liebherr. Numerous Liebherr All Terrain, Crawler & Tower Cranes are equipped with our EVOLUTION TK17, TK 16, P9 and QS816V high performance wire ropes. The high-strength fiber rope soLITE® for lifting applications was developed specifically for the use on Tower Cranes.
Bauer
Teufelberger-Redaelli is one of the top three premium wire rope suppliers for Bauer. With our EVOLUTION TK16, QS816V & P9 we supply the BG 15H, BG20/26/28H and various other V& H lines of Bauer's drilling machines.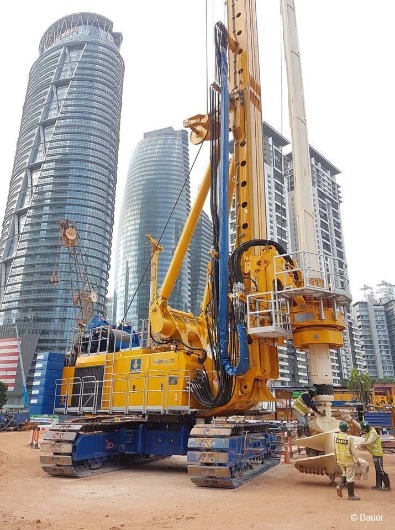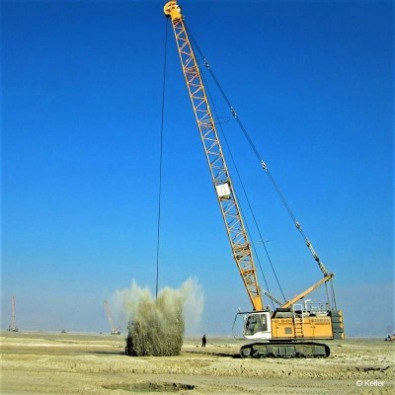 Keller
Project: Mozambique LNG
Customer: Keller Group plc
Rope specs: EVOLUTION TK16, Ø 34mm
Installed on a Liebherr 895 & 8130 Kran
Teufelberger-Redaelli supports this project with high quality ropes for the dynamic compaction of the ground. With its plastified core the EVOLUTION TK16 is extremely resistant to external environmental influences due to a permanent lubrication of the inner rope. Furthermore, this rope is characterized by a long service life even in case of shock loads due to the 4-strand design of the inner rope.