New packaging of our Tool Line products
Finally: the new packaging for the Tool Line is now finished!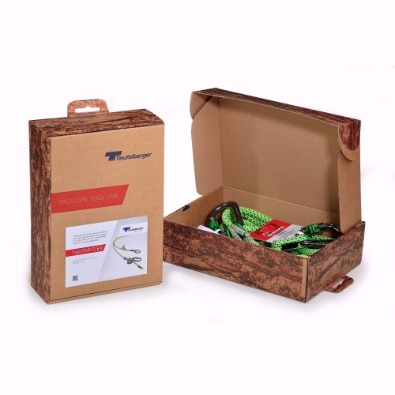 As of now, the current packaging for the pulleySAVER, hipSTAR FLEX, ringLOOP & co are gradually changed in to UV light protecting boxes! You will love the new reusable, reclosable, robust and - of course - eco-friendly packaging, which is a real eye-catcher too!
Changing the packaging requires a lot of organizational effort and will therefore be implemented step by step. This is why you'll get our tree care products partly in the old and partly in the new packaging for a transitional period. We apologize for any inconvenience and thank you for your understanding.