More for high school and university students
We offer high school and university students attractive opportunities for gaining their first professional experiences and building valuable contacts for their future careers.
High school Students
TEUFELBERGER internships for high school students
We have created internships for high school students, allowing them to acquire valuable experience, to build contacts and to put their abilities to the test. No matter if it's a mandatory or a holiday internship - if you want to learn something new and prove your commitment during school holidays, you will always find a warm welcome at TEUFELBERGER.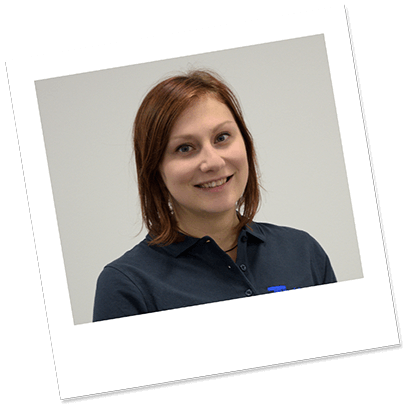 Stefanie Marisch
Yachting Ropes intern
"At TEUFELBERGER, you are much more than simply your average intern! I did my internship in the Yachting Ropes Department and was a member of their team right from the get-go. I was able to make my own contributions and even actively assume responsibility for several projects. I was responsible for planning and implementing the social media activities for the FSE Robline sailing brand, to name just one example. Additionally, I collaborated in compiling the new catalog as well as the price lists and helped prepare a distributor meeting. In short, completing an internship at TEUFELBERGER is to be highly recommended!"
University Students
Want to complete an internship or write your diploma thesis? TEUFELBERGER allows you to put your theoretical knowledge into practice in a multitude of interesting ways.
What we are offering
Show us what you can do and apply your theoretical knowledge in practice.
Our offer for university students
Practice-based internships and diploma theses
Exciting responsibilities
A chance to get to know our company as well as its procedures and processes
Work in an international environment
What we are looking for
Commitment
Dependability
Ability to work independently
A capacity for teamwork
Internships for university students
An internship for university students will provide you with plenty of insights into the professional practice of your chosen subject. As an intern at TEUFELBERGER, you will be able to acquire valuable experience and make vital contacts for your future career.
Bachelor and master theses
Practice-oriented theses are a major component of every professional career. It is for this very reason that we are offering university students majoring in engineering disciplines (such as metalworking or plastics engineering, mechanical engineering, production engineering, etc.) but also in business management subjects with a focus on distribution exciting topics for their bachelor and master theses here at TEUFELBERGER.
Eva Boschitzko
Senior F+P Operations Planning Officer
"Writing my bachelor thesis for, and in cooperation with, TEUFELBERGER was a wonderful experience for me and something I am very grateful for. It was also a great bonus for earning my college degree because it gave me the chance of proving my skills in my chosen subject in actual practice. However, it also helped TEUFELBERGER implement a project that significantly improved the working lives of their employees and was even awarded a prize. It was an ideal opportunity for continued cooperation with the company and the first steps of my professional career."