durable. comfortable. breathable.
More than just trousers, a real second skin that will accompany you throughout your day.
Specifikationer
Color: black
Material: Cordura - Spandex
Sizes: S, M, L, XL
Weight: 275 g/m²

Whatever you are doing - recreational climbing, standard daily work or competing. The hundreds of micro-perforations in the fabric provide exceptional breathability and will guarantee you moments of freshness even during the hottest days. Lightweight does not mean fragile, the choice of a Cordura/Spandex fabric guarantees a very high abrasion and tear resistance, which is reinforced at the calf and lower leg by the use of a Kevlar/Nylon/Spandex mixed fabric.
With a lot attention to detail we have also attached a lot of important features, such as the hook to hold the bottom of the trousers properly to your shoe. Or the system to adjust the width of the trousers at the ankle, or even the presence of a silicone print on the inside of the belt to prevent the trousers from slipping. The Way Up light pants have everything to become your favorite climbing pants!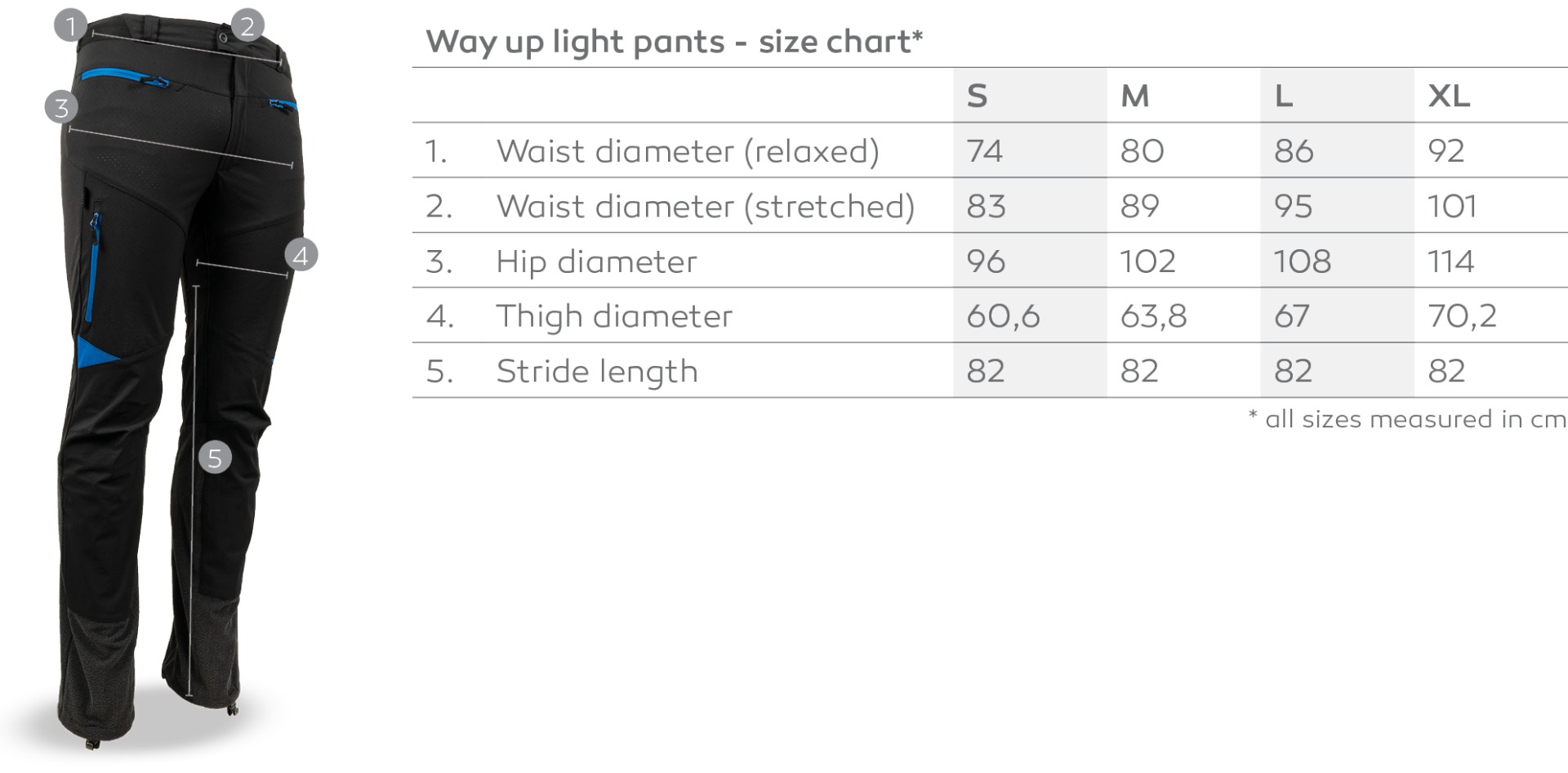 | | Color | Material | Sizes | Weight (g/m2) |
| --- | --- | --- | --- | --- |
| | black | Cordura - Spandex | S, M, L, XL | 275 |
Typing errors and technical changes reserved. The data are typical values without warranty or guarantee. For questions we are always at your disposal.
Vi hittade andra produkter du kanske gillar!
The fresh swell long shirt is a light, long-sleeved functional shirt for demanding climbers.

The robust and versatile Artic Fleece consists of 300g/m² fleece made of 100% ambossed polyester.

Enjoy your meal wherever you are.

The rope tarp protects your rope from dirt and damage!