February 2, 2017
TexTech Asia renamed TEUFELBERGER Fiber Rope Ltd.
In 2014, TEUFELBERGER acquired TexTech Cord, a Thailand-based rope manufacturer. With this move, TEUFELBERGER has strengthened its position in Asia considerably. Now, as of February 1, 2017, TexTech Asia will be renamed to TEUFELBERGER Fiber Rope Ltd. This will make it clearly recognizable also for people outside our organization that TexTech Asia is a part of TEUFELBERGER.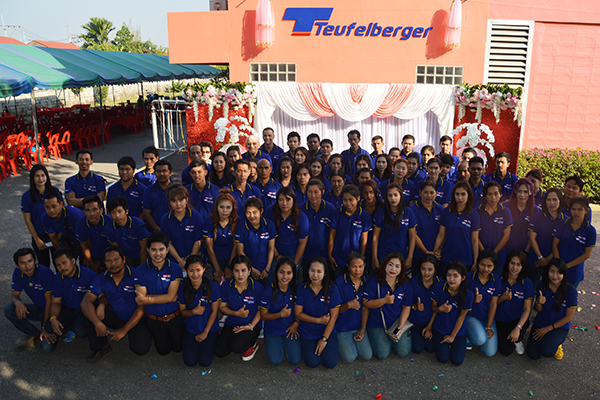 By purchasing the Thailand-based fiber rope manufacturer TexTech in 2014, which at that time employed a staff of 40, TEUFELBERGER gained direct access to Asian growth markets. Since then, our site in Thailand has produced high quality fiber ropes made of polypropylene, nylon, and polyester and destined especially for the yachting segment.
As of February 1, 2017, TexTech Asia will become TEUFELBERGER Fiber Rope Ltd. in order to ensure our consistent and coherent corporate identity around the globe. Changing the company's name will not only strengthen company affiliation within the group and thus the emotional attachment of our employees at our site in Thailand with TEUFELBERGER, but also greatly facilitate communication with stakeholders and in the global market. The name TexTech Asia will be maintained as a TEUFELBERGER brand, and its products will cater mainly to the yachting ropes market of the Asia Pacific region. Building on TexTech Asia, its own yachting ropes brand with a comprehensive product portfolio, Teufelberger will continue to expand its yachting ropes activities in Asia. This will also benefit existing established markets in the U.S., Europe, Australia, and New Zealand. With a total of three brands in the yachting ropes segment (FSE Robline, New England Ropes, and TexTech Asia), nothing can stop TEUFELBERGER now from gaining worldwide recognition as a specialist for yachting cordage.