The throwline for more efficiency
The shaoLINE is the perfect throwline from TEUFELBERGER. With its diameter of 2,2 mm, it impresses with efficiency and safety.
Specifications
Lengths: 45 m, 60 m, 735 m
Standard: no standard
Core: polyethylene
Cover: Dyneema®/polyethylene monofilaments

Made in
Color Images
White/Orange/Yellow

2,2 mm
The shaoLINE is the latest throwline from TEUFELBERGER excelling due to its construction.
Our shaoLINE consists of a cover made of Dyneema® and polyethylene monofilaments as well as a polyethylene core. The PE monofilaments make this throwline more abrasion resistant and keep its surface from getting rough. This helps retain the required strength. Thanks to the polyethylene in its core, this line is not susceptible to forming knots or kinks. The core at the end of the rope can be removed to ensure that the line can break and the throwbag can be released, if necessary. Therefore, our shaoLINE is the optimum throwline helping climbers to work efficiently and safely.
The shaoLINE throwline excels due to the following features:
Abrasion resistance
No kinking
Removable core at the end
shaoLINE shall be used as follows:
shaoLINE doublehanded: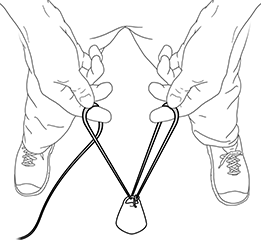 shaoLINE singlehanded: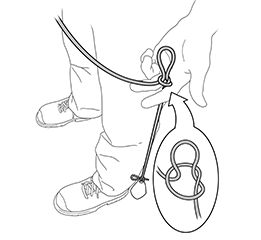 Diameter
[mm]
Diameter
[inch]
Min. breaking strength
[daN]
Min. breaking strength
[lbf]
Min. breaking strength, with figur 8 knot
[daN]
Min. breaking strength, with figur 8 knot
[lbs]
Weight
[g/m]
Weight
[lbf/100]
2.20
5/64
205
460
89
200
2.40
0.16
Typing errors and technical changes reserved. The data are typical values without warranty or guarantee. For questions we are always at your disposal.
We found other products you might like!
dynaGLIDE from TEUFELBERGER is a coated throwline that, due to its neon colors, is easily visible in trees.