With better.safe to more Sustainability, Performance and Safety
At TEUFELBERGER's strapping division plastic is a valuable raw material and the basis for our high quality packaging solutions. We produce with responsibility in terms of environment and people. The UN sustainability goals gives us an important guideline for active participation and implementation. We strive for the highest possible efficiency and effectiveness and doing so while supporting the UN goals by setting individual goals, which are essential for TEUFELBERGER and our stakeholders.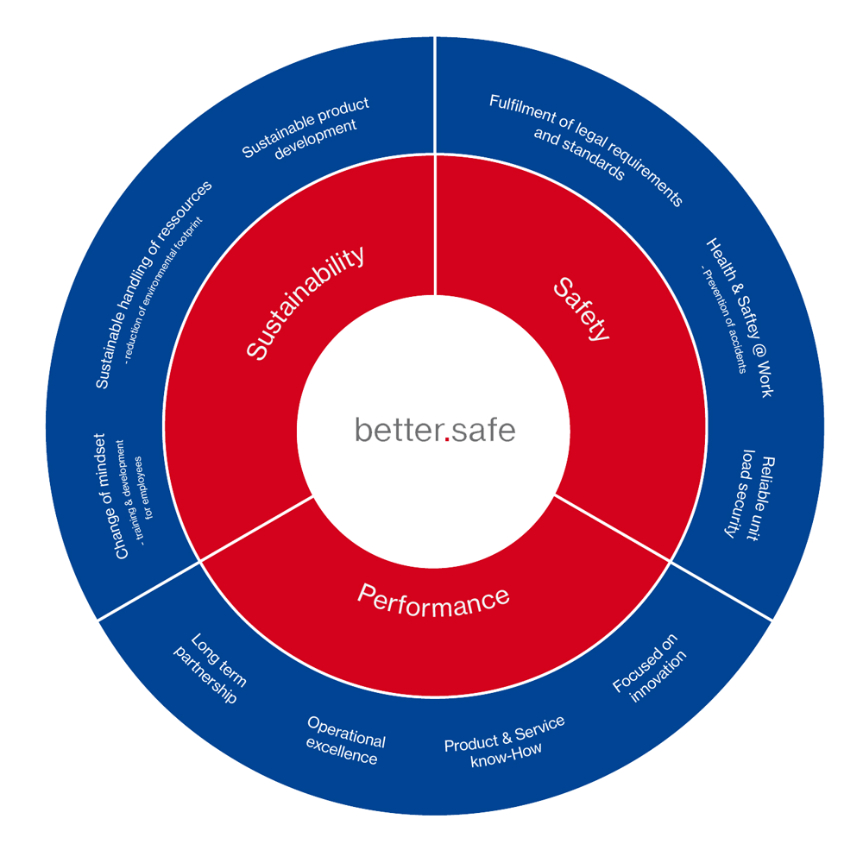 1. Protecting the planet - Sustainable for a better environment
Sustainability is our daily companion in product development, trainings and most important in a conscious, careful use of resources. Reuse and recycling are basic pillars such as further development of our product portfolio with a clear sustainable mission. Our goal is to return as much recyclable material as possible to first-class packaging solutions made from strapping (designed to recycle) and to use new material (virgin) with care - you can rely on that.
One important part of our sustainble strategy is the circular economy.
Circular economy is a hot topic especially in the plastics industry. Currently, there is no perfect solution, but we at TEUFELBERGER work on collaborative and collective solutions together with European organizations. 
Our share for a circular economy:
Circular Plastic Alliance:

TEUFELBERGER strapping is supporting the Circular Plastic Alliance (CPA) of the European Union. The goal of the Alliance is to increase the use of recyclate in new products by 2025 to a minimum of 10 Million tons per year.

 

Collection program:

in a shared "strap collection program" TEUFELBERGER together with partners is aiming for reuse of straps. We offer to collect and recycle used strapping material in order to create new straps and giving them a second life. 
2. Value Creating Performance - Performance you can count on
Performance shows itself in the product innovations themselves, in the service, but also in the long partnerships with our customers.
Performance primarily means that our customers can count on our products and services. We are constantly working to improve our products in order to reduce your downtimes. The prerequisites for this is continuous strict quality control plus constant improvement in our processes
3. Safety for people and transport
We pay attention to the safety of our employees, our customers and last but not least the users of TEUFELBERGER strapping. This is the basis for noticeable increased load security of the packaged goods during transport. The focus on safety is evident in in-house trainings but also in trainings for customers, in product development and additionally in ergonomic packaging design to facilitate easy handling in daily processes.