TEUFELBERGER Strapping Center
As the world's largest system independent manufacturer of strapping we consider it our foremost goal to constantly develop and perfect our products in line with the various strapping systems on the market. Our decades of experience in the industry, in-depth know-how and system independence make us your go-to partner, especially when it comes to the correct and application-specific handling of strapping machines.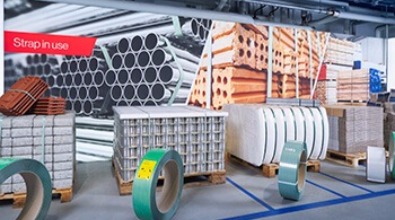 In order to pass on all our knowledge to you, we now established our own Strapping Center!
At this center for training and competence with regard to strapping, we offer you training geared to your specific needs!
Training center for your PP and PET application
Our Strapping Center is an in-house training and competence center. At this training center, we hold comprehensive customer training courses covering everything from raw materials for our PP and PET strapping to manufacturing of the strapping and through to their use and handling.
Benefit from our custom-tailored training programs:
A comprehensive training center in one single location:

From raw materials to the use of PP and PET strapping
With all standard strapping machines and hand tools
Presentation of types of use of our strapping products

Product training geared to your types of use and needs
We also train your customers in the correct handling of PP and PET strapping
The 5 stations of our Strapping Center
Station 1: Our raw materials
Get to know our raw materials for the production of PP and PET strapping. We attach great importance to making sure that the PP granules and PET flakes are of impeccable quality.
Station 2: Our industries
Gain a comprehensive insight into the industries we serve and the suitable products for each type of use.
Stations 3 to 5: Our strapping machines
As a manufacturer of system independent strapping, our strapping products "run" on all standard fully automatic PP and PET strapping machines and on all commonly used handheld strappers. Therefore, we have separate stations for each of the three types of strapping machines.
Fully automatic PET strapping machines
Fully automatic PP strapping machines
Hand tools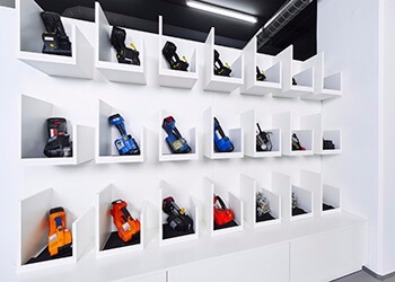 In addition to these 5 stations, we also offer you an exclusive insight into our manufacturing facilities. This way, you will gain a good impression of our far-reaching knowhow and competence!
We never stop upgrading and refining our products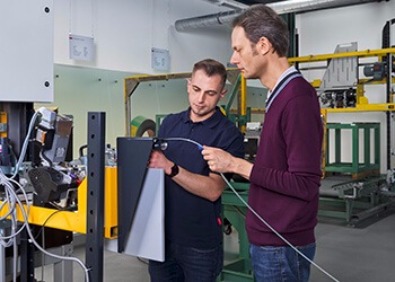 Before we introduce new PP and PET strapping products into the market, they are subjected to comprehensive testing on the machines in our Strapping Center. This helps ensure that they will function flawlessly when used on your equipment. On request, we also simulate specific applications in our competence center. In addition, we analyze the strapping products that you have been using so far and, based on the results of this analysis, suggest a suitable and optimized TEUFELBERGER solution.
Drawing on our comprehensive product portfolio, we offer you the right PP or PET strapping for your specific type of use. With our new Strapping Center, we provide an effective training and competence center for custom-tailored individual training.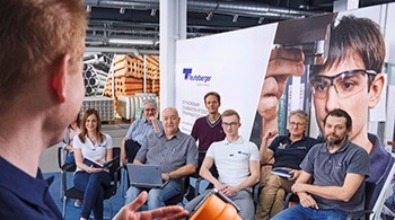 If you are interested in our strapping training programs, please contact us at: