Your apprenticeship career at TEUFELBERGER
Get started as an apprentice at TEUFELBERGER!
We are training apprentices at three sites in Austria (two in Wels and one in St. Aegyd) in the engineering and commercial sectors. You can choose from among a total of six apprenticeship careers, either in the form of classic apprentice training or combined with a high school degree. Additionally, we offer apprentices the opportunity of working in one of our companies abroad where they can acquire valuable experience.
We are training apprentices for the following occupations:
Plastics engineer
IT engineer
Metals engineer (principal module: mechanical engineering)
Industrial management assistant
Process engineer (production engineer)
Electrical engineer (principal module: industrial process engineering)
This advanced training will get you ready for your professional career!
Your apprenticeship training will not only provide you with the required skills for your job but also get you into better shape for your professional career. Consequently, you will be taking part in job-specific courses and workshops geared to promote your personal development during your apprenticeship, such as:
Apprentice Academy (team training, outdoor sessions, social skills, economics)
Safety Day (occupational health and safety)
Basics of business administration
Communication and presentation classes
Language and computer courses organized by the TEUFELBERGER Academy
We are looking for you!
Launch your apprenticeship career at TEUFELBERGER now and become a part of our dynamic and highly motivated team.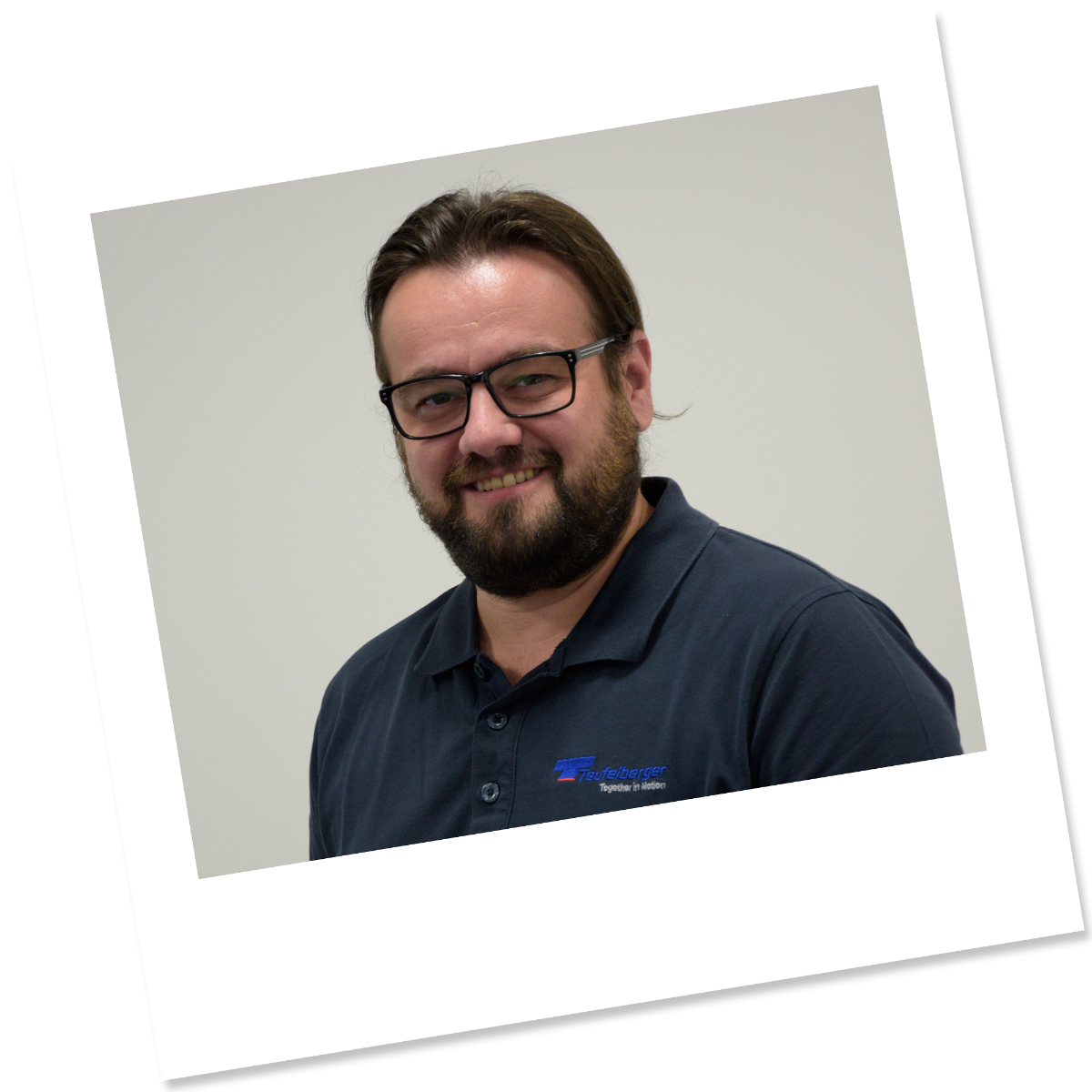 Alex Mittermair
TEUFELBERGER Apprentice training instructor
"A trade in hand finds gold in every land! An apprenticeship at TEUFELBERGER will provide you with first-rate training and the resulting excellent career prospects. And the best thing is that completing a TEUFELBERGER apprenticeship will open the door to international career opportunities as an applications engineer, a quality assurance officer or a machine settings specialist."