Evolution QS816V – 30 years on top!
When Günter Jakaubek first started with the production of a new rope 30 years ago, he couldn't possibly have predicted that it would accompany him in his career to this very day.
In his role as an application technician, he is an important part of Teufelberger-Redaelli's steel wire rope expertise, now more than ever.
Listen to what Günter Jakaubek has to say about our Evolution QS816V
Evolution QS816V is used worldwide for a great variety of applications. Its main fortes are high durability and a wear-optimized construction.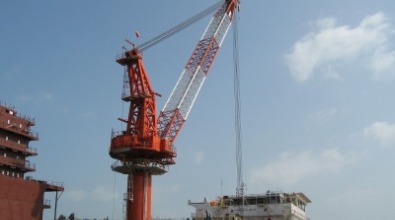 It has proven most successful when used for:
ship cranes
mobile harbor cranes
offshore cranes
material ropeways (forestry)
wherever motion takes place
Even though Evolution QS816V has been manufactured without any interruption over the last 30 years, it has undergone steady development over the years. This has been a consequence of challenging customer requirements, the vast variety of possible applications, as well as Teufelberger-Redaelli's determination to continuously improve their products.
Depending on which of its diameter versions we are referring to, the rope is now in its 15th - 17th evolutionary stage, but its basic design has always remained the same. This alone shows how much know-how has gone into this product in the last 30 years.
Here is to the next 30 years
How will the story continue for Evolution QS816V? Robert Traxl, Head of Research, Development & Technology at Teufelberger-Redaelli, gives us an outlook on its future prospects.
The Evolution QS816V has undergone continuous development over the last 30 years. Will that also be possible in the future?
Since the world around us is constantly evolving, it will of course also be necessary to keep adapting this product to what is currently required. Even though the rope has already been refined to a very high level of perfection, there exists an increasing demand for special variants, for example, with limited diameter tolerances and even higher breaking forces.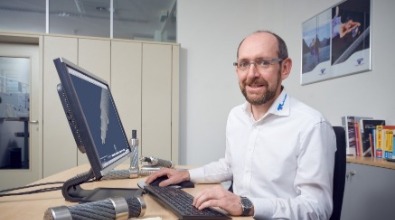 How much potential still resides in this construction?
First you'd have to define what kind of potential you are talking about. Technically, it is admittedly only incremental improvements, while commercially, I still see great potential for this product as it is extremely competitive.
Are there any new, exciting applications for this rope?
Especially the crawler cranes needed by the wind power industry are headed toward unprecedented dimensions. Used as a boom hoist rope, the QS816V must meet particularly high standards.
What is your personal connection with this rope?
During all my years at Teufelberger, this rope type has enjoyed a whole lot of my attention. This includes rope calculation, raw materials, manufacturing, and specific problems with various applications that we investigated around the globe. However, there was one specific case in Thailand that I will never forget. Since Bangkok is a river port with only little depth, so-called crane barges are used to transship cargo in the Gulf of Bangkok from bigger seagoing vessels to smaller cargo barges before transporting it into the port. Some of those cranes, which transshipped soy with grab arms, were using QS816V as their boom hoist rope. Soy dust would stick to everything and attract billions of feasting flies. At times, the sky would turn dark with clouds of flies. We inspected the ropes amid those swarms of flies, and it was useless to try to shoo them away. It was therefore a highly unpleasant task which we still completed without any compromises in spite of those adverse conditions.
What are Robert Traxl's personal interests?
Mountaineering, mountain-biking, and sailing aboard square riggers